18-year-old Edgar Aghababyan was the only guardian of his disabled mother. He himself had health problems but, ignoring all the facts, the Ministry of Defense drafted Edgar into the army in January 2020. Edgar Aghababyan died on the third day of the war, on September 30, from an unmanned aerial vehicle strike.
The mother of the killed soldier, Shushanik Aghababyan, has been suffering from diabetes and health problems for ten years. Years ago, she had only a third-category disability, but after a short time the category was removed and now, she does not receive any support from the state. Mrs. Shushanik says she could not come to terms with the loss of her son because he should not have been drafted into the army at all.
A medical examination during the conscription revealed that Edgar had a problem with his spine and legs. "Edgars wanted to take DOSAAF classes before leaving, which take place at the military commissariat, but the answer was that he could not attend the classes because he had a spinal problem. I went to the military commissariat and said, 'If he can't attend classes due to the spine problem, how can he serve [in the army]?' They said the general commission should decide," said the mother.
The Commission later confirmed that Edgar was still fit to serve in the army. The mother applied to the Ministry of Defense, noting that her son had serious health problems, she is a single mother and, based on these facts, asked at least to take her son to serve somewhere nearby, but they rejected her and Edgar was taken to Artsakh, to Martuni 3 unit.
The soldier's mother did not follow the news or learn about the war because she was busy with household chores.
"On September 30, when he called, he said, 'Mom, I'm praying for you,' I said, sweetheart, what are you saying? It is I who is praying for you every morning… I have no one else. This is the nineth month I miss the word "Mom". My sister's daughter stays with me, but my Edgar was different. No matter how bad I felt, when he came in and said "mom", I felt whole and healthy. It has been nine months I miss him. I'm waiting for him to call… I do not know… I do not know what they did to our children. Where did you take my guardian? For years I knocked doors with documents, you threw me out of everywhere, and finally brought this to me. Who is responsible for this? After all, will anyone be accountable for this or not? … When my child was by my side, he would say, 'I'll call this and that person quickly, I'll call an ambulance'. On what basis did they take my child? I need a guardian."
Edgar Aghababyan was posthumously awarded the Medal of Courage. The mother says she does not need the medal. Neighbors told her about her son's death, and the only thing known about the circumstances of his death is that Edgar was injured in the UAV strike. He died while being transferred to a hospital.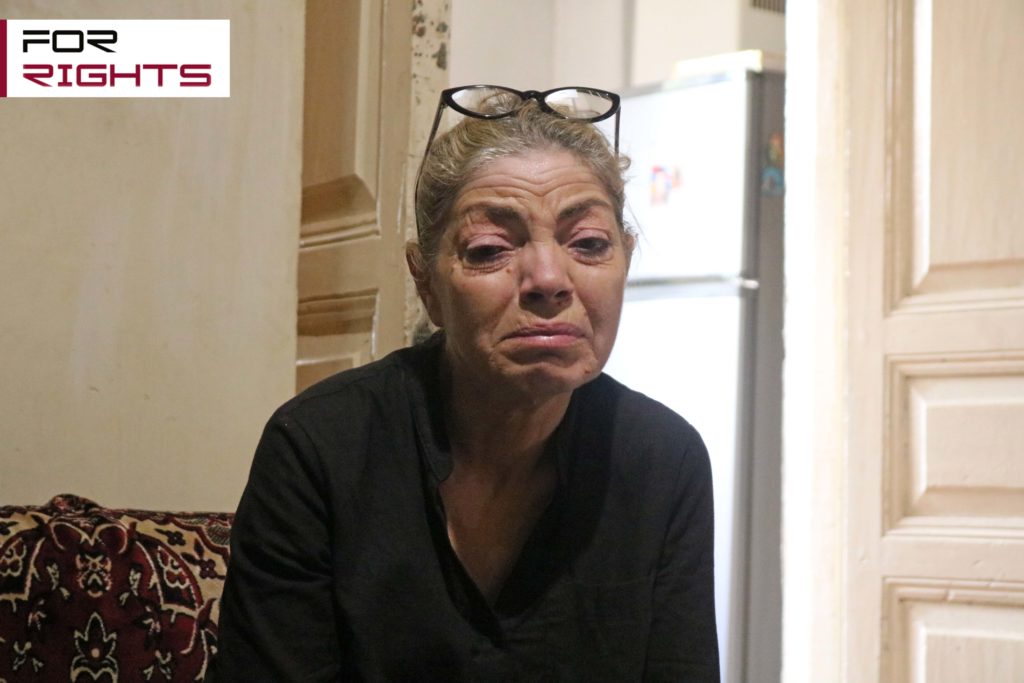 Ani Gevorgyan