Conscript Grigor Muradyan died on October 18, 2020 as a result of the Grad explosion in Aghdam. The family members searched for him and could not find him. It turned out that the recruit's body had been in the Heratsi morgue for about a month.
Grigor was born in the village of Voskevaz in the Aragatsotn region and lived with his family in Shengavit, Yerevan, before being drafted. The mother, Sona Tovmasyan, remembers sending her son to the army with tears. "I said, 'I can not stand without you.' He said, 'Mom, don't cry, anything may happen, but I'm going happily."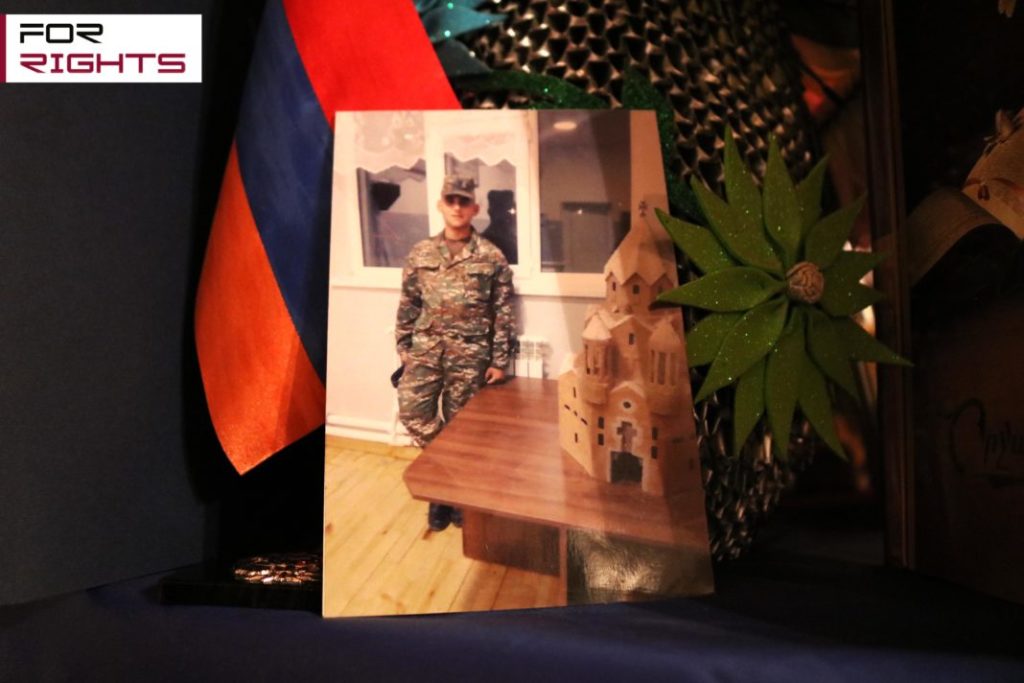 Grigor had entered the service in Martuni 3 unit. On the eve of the war, the son called his mother and said that in the coming days he might not be able to call, that she should not worry.
"I could not understand what that meant. I went to work on the 27th of the month, I was there when I saw the news that a war started. I thought my son was just a recruit; he has been in the service for three months only, they will not take the child to the battlefield. But no: they took him. He did not tell me anything. But one of my co-workers was there, and then he was taken to another place. When he came, he said I was with Grigor," says Sona.
Grigor last called on October 16. "He was running. He asked, 'Mom, are you going to church?' I said yes, of course, and I light candles not just or you but for all the boys. I had made a corner with icons at home, and we lighted a candles there every day, at dawn. I prayed incessantly, but my prayers did not reach aywhere," said the mother of the dead soldier.
Two days later, Grigor was killed. His body was first found in Goris, then taken to the Heratsi morgue, but the boy's family was informed about it a month later. The news was already known to everyone, but the family members did not know how to tell Mrs. Sona about it. First they said that Grigor was injured, after that told the truth.
Mrs. Sona works in the Yerevan Subway. She says that when she sees a soldier, he looks for Grigor in him. "I hug the tombstone, give his name and there is no response. Every day at eight o'clock in the evening I wait for his call… It hurts I cannot think that my child will not come home anymore. Every time I see a soldier in uniform, I see my Grigor. I look with longing, I look, and… nothing…".
Ani Gevorgyan