"Both of my legs are amputated, I only have one finger on my hands, and that finger is wounded because I can't drive the wheelchair, I hit the sides of the wheelchair, my finger becomes wounded. But I am not allowed to have wounds: as soon as there is a small wound, that's it: they cut it. I'm only asking for one thing: an electric wheelchair that has a button, which I can squeeze, and that's it. I have no strength in my hands," Vardan Amirjanyan, a freedom fighter of the first Artsakh war, told Forrights.am.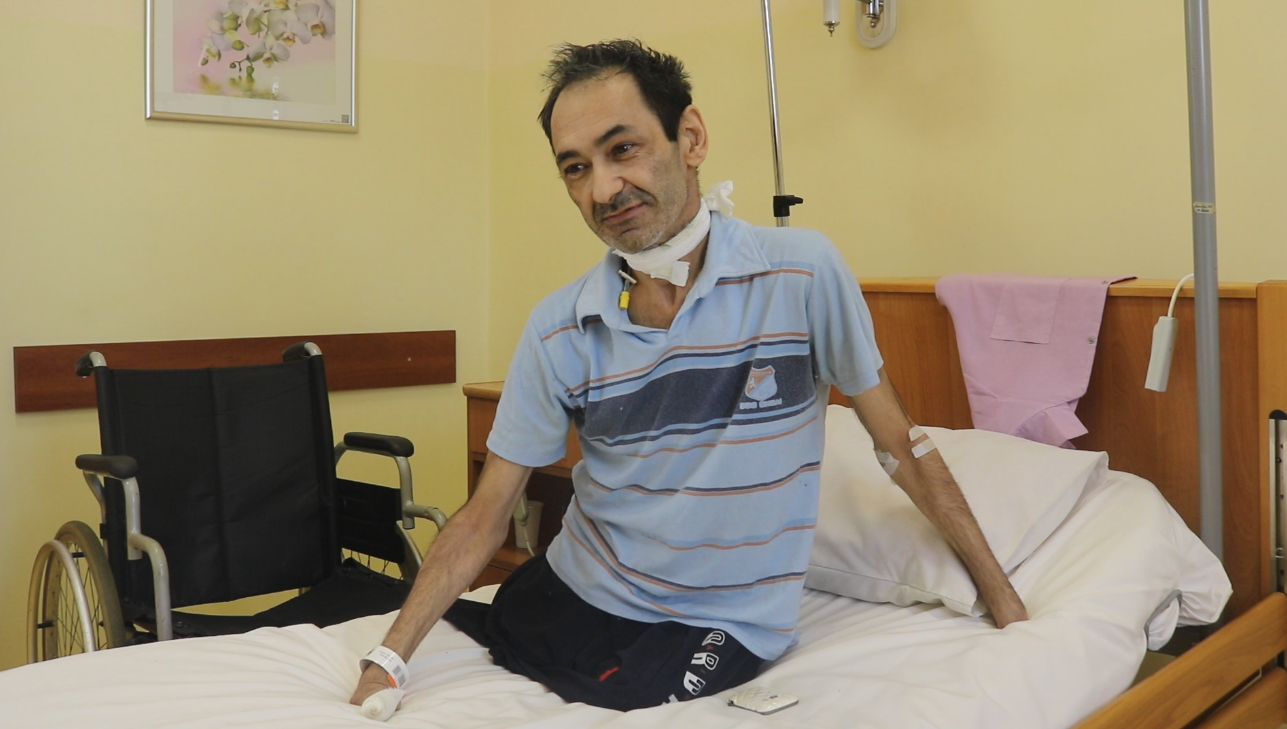 49-year-old Vardan has disability of first degree, acquired during the 90s war in Hadrut. According to Vardan, they stayed in the snow for days, and since the blood does not flow well in the cold, he started to freeze, as a result of which his feet became frostbitten.
"Then I got injured, the shrapnel remained in my leg, I didn't deal with it, I didn't follow up, that's why it became gangrene over the years. After that, I felt that whenever it was just a little cold, my legs hurt. They started cutting in 2012 until today. Now it has become a vessels problem, and they keep cutting. That's it. The next one is my hands."
Medicines needed for treatment are very expensive: 200-300,000 drams [about $500 to 750]. Vardan applied for help to the Artsakh headquarters, the Ministry of Social Affairs, but they refused, because they do not have the opportunity to provide an electric wheelchair.
Vardan receives a pension of 36,000 drams monthly. Before the 44-day war, he lived with his mother and sister's son in Mariamadzor village of Hadrut region of Artsakh. "We became refugees, and my sister's son died in the war: he was our care taker." Now Vardan lives with his 73-year-old mother in Metsamor, Armavir marz. His only request is to provide an electric wheelchair. "I don't want anything else."
Ani Torosyan
Astghik Gaudyan