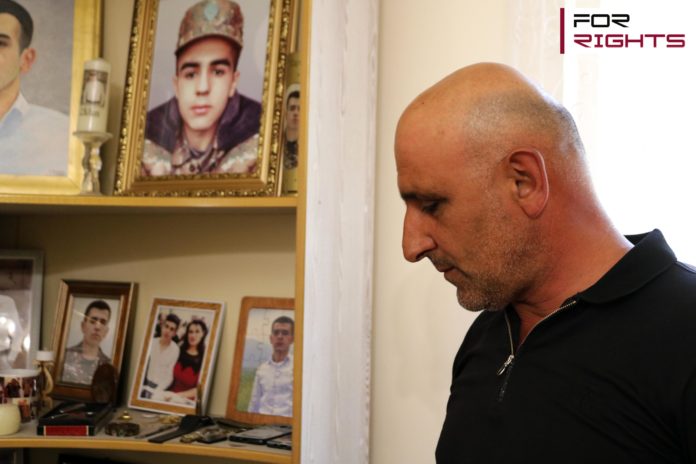 Henrik Soghomonyan was drafted into the army in a high mood. He loved to learn and showed this quality during his service.
Henrik was born on May 12, 2001, in the village of Nalbandyan, Armavir region, and has a sister. His service took place in Nerkin Horatagh village of Martakert region. Soghomonyan was a sergeant, an artilleryman; he served in the artillery from an Acacia self-propelled howitzer. He last saw his parents in January 2020, when he was on a ten-day vacation as an excellent soldier and visited his family.
At the start of the war, Henrik has served for a year and two months. His commander died on the first day of the war, and Henrik did not leave his body, staying with the commander overnight.
It is known that on the morning of September 28, a car transporting shells exploded, Henrik went out to see what had happened, another shell fell during his return, as a result of which he received fatal shrapnel wounds.
Rafik, the soldier's father, says that although more than a year and a half have passed since the war, it is impossible to come to terms with what has happened, and Henrik's absence is becoming more painful day by day.
Months after his son died, one of his commanders contacted his father and told him that Henrik should have been awarded the Order for Outstanding Service, but a war broke out and he was unable to hand it over to him. The order was handed over to the parents of the killed soldier after the soldier's death.
In the village of Nalbandyan you can see benches named after Henrik. The father says that he installs them in the parts of the village that he cleans and improves. For him, it is a way of reviving his son's memory.
Ani Gevorgyan