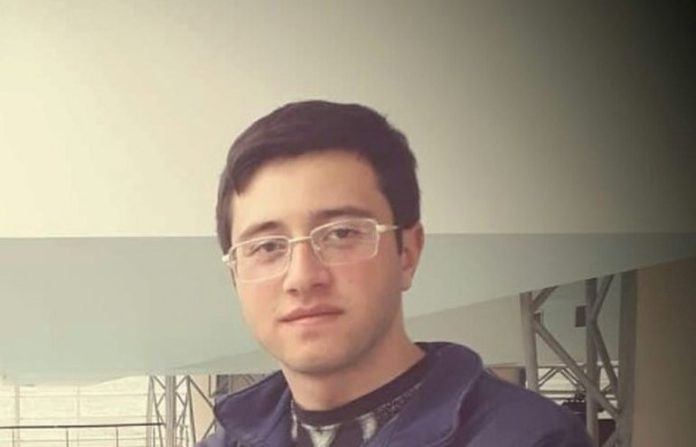 Today is the 6th day of discussions in Shaki community and no answer has been found on the cause of death of 20-year-old conscript Argishti Yeghyan. The body of Argishti Yeghyan, a serviceman in Vardenis, was found on the morning of May 11. Exactly two days later, the Investigative Committee headed by Argishti Kyaramyan reported that the soldier committed suicide.
Argishti Yeghyan's parents, relatives and fellow villagers rule out the possibility of suicide. Shaki administrative head Ruben Manucharyan says: "Those who know Argishti Yeghyan know that he was not capable of such a step," he says. "He was very strong psychologically."
Argishti Yeghyan was serving in the army for about a year and a half. According to the mayor, he did not express any dissatisfaction with the service or complaints from his fellow servicemen in telephone conversations with his family members. The family does not want to talk to journalists at the moment; however, one of the relatives said that there are traces of violence on the boy's body. The mayor says he does not want to talk about it at this moment, but he thinks the parents will have the willpower to talk about the misfortunate incident in the near future.
For the death of Argishti Yeghyan, which the Investigative Committee consideres suicide, two of his fellow servicemen will be arrested on "suspicion of inciting suicide." "On May 11, 2022, at around 10:15 am, Argishti Yeghyan, a shooter-grenade launcher's assistant at the N military unit of the RA Ministry of Defense, a conscript, shot himself in the chest from a rifle attached to him at the observation post of the military unit. He committed suicide," the statement by the Investigative Committee says.
The Investigative Committee's version is considered unrealistic not only by the family members and fellow villagers, but also is condemned by human rights organizations for violating the rights of servicemen for decades.
Defending the work style of the Investigative Committee, the human rights activists claim that the preliminary investigation body could not have made a suicide judgement in two days.
"The statement issued by the Investigative Committee gave a final qualification of the soldier's death, they even described the episode of suicide, as if the investigation was completed in two days, eyewitnesses were interrogated. This is a shameful statement, which raises deep doubts about the hypothesis put forward. They tried to leave a convincing impression. And, this is how they are goin g to move forward," says human rights activist Zhanna Aleksanyan.
It is noteworthy that the Investigative Committee almost always considers the death of servicemen in non-combat operations as suicide.
Argishti Yeghyan was the only son in the family, he has two sisters. Studied at YSU Department of Languages.
Narek Kirakosyan