22-year-old kamancha player Mher Potoyan served in the army as a bassoon player. He was killed on October 27, 2020 in Askeran. Seven months later, his mother, Satenik Khalatyan, died in a tragic car accident.
Mher was one of the four sons of the family. The father, Vachagan Potoyan, tells: "We have a good art school in our community, Kanakeravan. My eldest son, Mkrtich, played the accordion, Narek played the reedpipe, Marzpet played the drum. Mher did not play anything during that time; he was left alone at home. He was 10-11 years old. I said, well, Mher dear, you decide what you would like to play and go to musical school with your brothers. Once, watching a concert on TV, he said, 'Dad, I want to play this thing.' It was kamancha."
After attending the music schools, Mher was admitted to the Conservatory with full scholarship, where he studied for four years and received a deferment from the army for all four years. During those years, he traveled to many countries, played in various ensembles and, when he left for the army, thought that he would return to continue his musical occupation.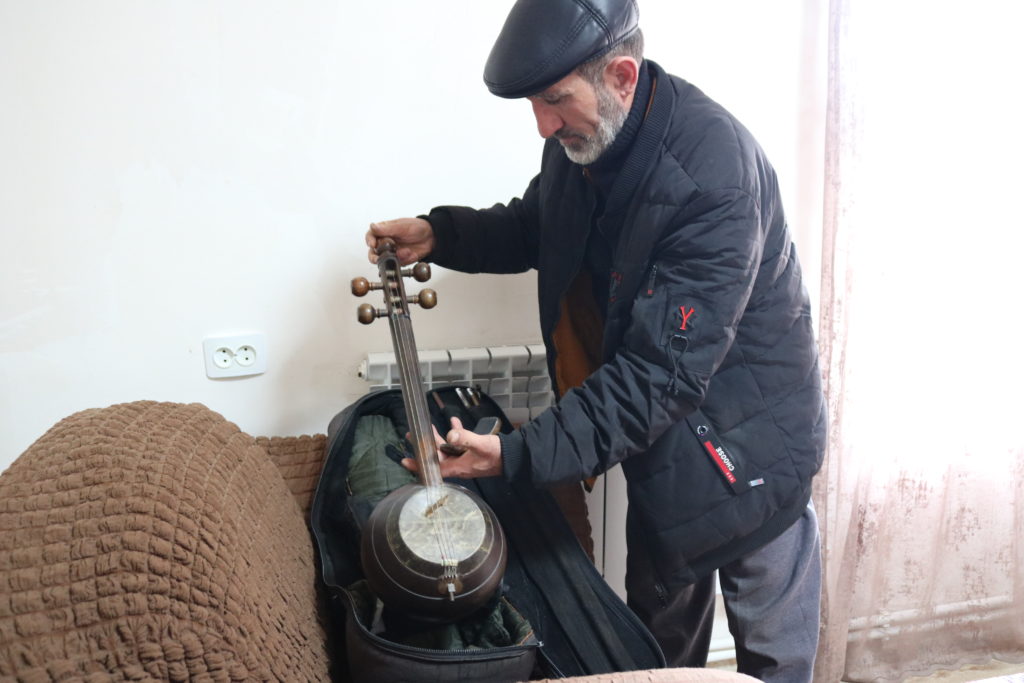 Vachagan Potoyan says he expected his son to serve in the army in the music platoon, but the military unit said they did not need a musician playing a string instrument.
During the 44-day war, not only Mher but also his brothers were at the frontline. In response to our question how he endured in those days, Vachagan Potoyan said, "By praying." The news of his son's death was reported to him by his relatives the next day of the incident.
"There was an attack by drones that day, he received a shrapnel wound. The forensic doctors told us. He did not remain there long; they brought him to the Abovyan morgue within 24 hours. Comrades-in-arms told that there was a van there. They say there was a bombing, only Mher was killed that day…Accepting what happened is a relative thing. There were so many victims. You have to consider yourselve a part of them. That's it! Everyone was worth to live," says the father of the killed soldier.
Mher's family has founded the Mher Potoyan Cultural NGO, which aims to preserve, re-evaluate Armenian music and identify new talented musicians, and organizes music events and festivals.
Ani Gevorgyan