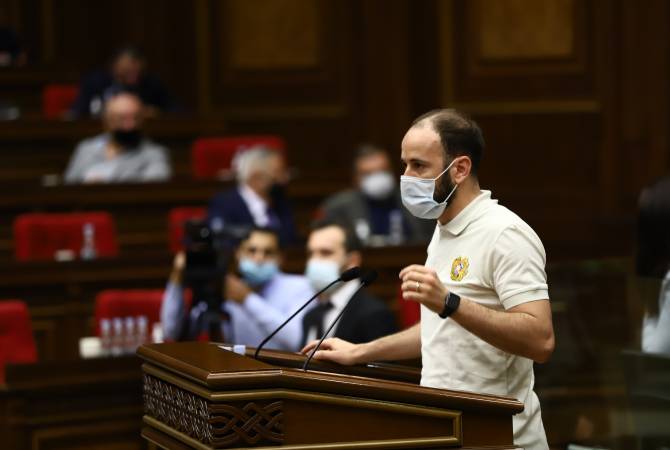 The Armenian parliament adopted at second reading a bill on extending for another 3 years the social assistance program for border communities.
The bill, authored by ruling My Step bloc lawmakers Sisak Gabrielyan and Sipan Pashinyan, passed with 100 votes in favor.
The bill was amended so that it envisages compensation to the farmers and other residents of border towns for damages they suffered from Azerbaijani military or terrorist attacks from across the border.
All kinds of agricultural damages ( livestock, agricultural equipment, harvest gardens, etc.) will be compensated by the government.