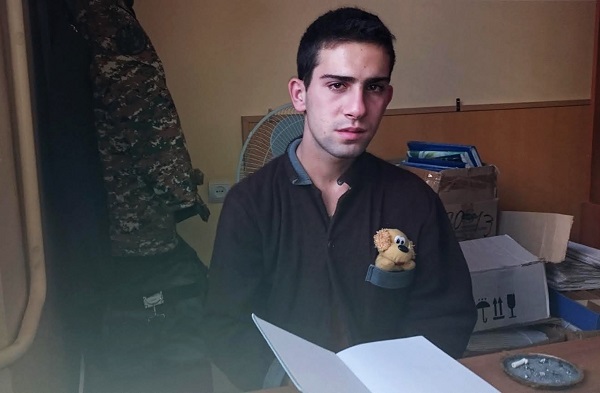 The court of first instance has recognized the fact of torture and ill-treatment of Arthur Hakobyan, who returned home after having served in the army. A week ago, judge Artush Gabrielyan made a decision to eliminate the inaction of the investigator and prosecutor; the decision stated that both of these structures had failed to comply with the law and violated substantive law.
"The Court of Cassation's demands were not fulfilled for a soldier who had mental problems. A forensic examination should have been carried out," Artur Hakobyan's lawyer Ara Gharagyozyan told Forrights.
Nearly a year ago, the Court of Cassation notes that, by rejecting the appeal against the decisions of the prosecution in this case, lower courts had allowed violations of serviceman Hakobyan's rights provided by Article 3 of the Convention on Prohibition of Torture, violated a number of articles in the Criminal Procedure Code, which not only were essential, but also influenced the right and fair decision on the case.
The Court of Cassation referred to the interrogation of a person with mental health. The court ruled that restricting the victim's right to a hearing had resulted in violation of Artur Hakobyan's rights and freedoms.
To remind, in 2015, Artur Hakobyan was subjected to torture and ill-treatment by the commander during his military service in Agarak military unit, which resulted in mental health problems.
One year after the incident, he was recognized as a victim. Shortly thereafter, however, the criminal case was dropped.
The lawyer noted that the recent ruling of the Court of First Instance by Judge Artush Gabrielyan states that the investigator and prosecutor in the case have displayed inactivity.
To recap, Arthur returned to the homeland through the Return to Armenia Foundation to serve in the army in January 2015 and then was transferred to Yerevan Garrison Military Hospital in November 2015 due to health problems. Arthur was severely beaten in Meghri military unit by Major Jivan Mkrtchyan for being in the military shop.
Azniv Siradeghyan