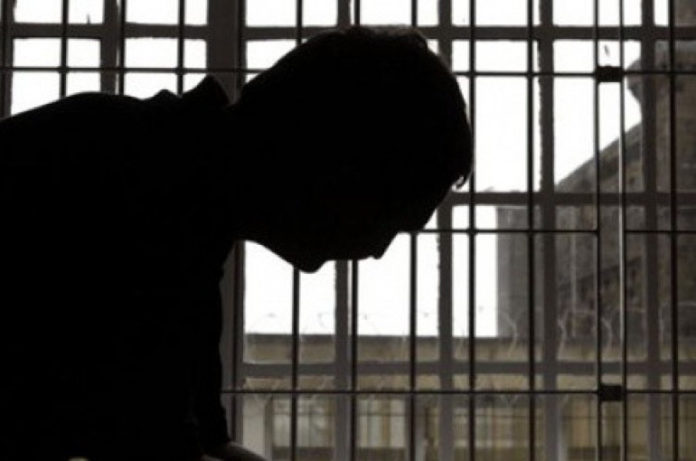 Karen Hovhannisyan, a former employee of the "Panther" security service, who has been accused of killing his ex-girlfriend since 2018 and has been kept in prison, has been constantly fighting against the accusation during these years. He was twice beaten and tortured by police officers. A healthy, strong man entered the prison at the age of 37. Today he is an old man in a wheelchair, with a second-degree disability.
In 2019, when Karen Hovhannisyan went on a hunger strike demanding a review of the decision on his detention, Nubarshen penitentiary staff regularly entered the hunger striker's cell under the pretext of a search and tortured him. As a result, Hovhannisyan acquired diseases incompatible with detention. His lawyers have repeatedly requested to change the preventive measure – the detention. All motions were rejected.
Interestingly, one of the witnesses summoned to the case confessed that he had organized the murder of the woman because he owed her money, he had sent people to her. Even after that, Karen Hovhannisyan continued to remain in detention.
Why is the convict confined to a wheelchair kept in custody, what makes him so dangerous? Our question was answered by Gor Abrahamyan, Adviser to the RA Prosecutor General. "It is the second year since this case is in court, that is, the issue of precautionary measures, in this case — the choice of detention, is within the jurisdiction of the court, not the Prosecutor's Office. The court has repeatedly rejected motions to change the precautionary measure, but a month ago ordered a forensic examination by a commission to determine the compatibility of his illness with the detention. There is no expert opinion yet. Based on the results of that findings, the court will decide whether to continue the detention or replace it with another measure."
A case was filed on the fact that Karen Hovhannisyan was beaten by Shengavit police in 2018, was briefly investigated by the SIS, and then dismissed due to lack of guilt. The SIS responded to our inquiry about this issue.
Another criminal case based on Hovhannisyan's report is being investigated by the penitentiary. It is initiated under Article 130 of the Criminal Code in 2020, "Failure or improper performance of healthcare assistance and professional duties by service providers." The report was presented by Karen Hovhannisyan's lawyer Sargis Khachatryan.
He told Forrights.am that he had given the report on Hovhannisyan's health condition, that Hovhannisyan had testified that he had been tortured in Nubarashen penitentiary, which caused serious health problems and disability. However, investigators were not interested in this fact. No investigation was conducted into the allegations.
"He said that he became disabled due to the wrong treatment of the penitentiary doctors, torture, that he was beaten, that he had a stroke, heart problems, etc. Incorrect information was entered into medical records. For example, it was written that he had received sufficient treatment, recovered and was discharged, while his condition remained unchanged. It was written that he had received medical treatment, while he was on a hunger strike at that time and they had no right to treat him. He underwent an MRI examination at the Erebuni Medical Center. We requested the disc, but it was lost, they did not provide it to us," said the lawyer.
On May 20, 2020, Karen Hovhannisyan was diagnosed with "3rd degree hypertension" by a medical and social examination, which corresponds to the RA Government Decision No. 825-N of May 26, 2006 where the desease is mentioned among the illnesses that prevent detention or punishment from being chosen as a measure of restraint (40th provision). In addition, according to the May 7, 2020 examination of the defendant, he was diagnosed with cerebral palsy, hypertension, hypoplasia of the right spinal artery, cyst of the right maxillary cavity, etc., as residual phenomena after a stroke.
Karen Hovhannisyan assures that his medical records have been falsified, his disability status has been illegally removed. He is convinced that all this is done deliberately to keep him in custody.
Syuzan Simonyan