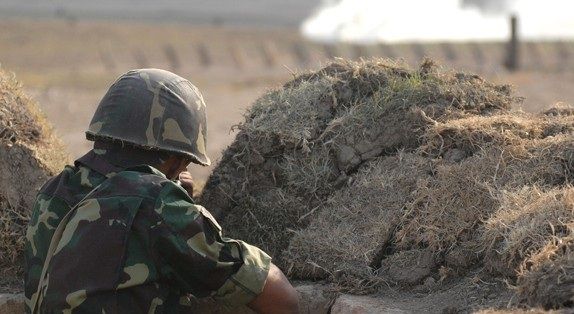 Three Armenian soldiers were killed and three others wounded in heavy fighting with Azerbaijani forces that broke out along the Armenian-Azerbaijani border early on Wednesday.
Armenia's Defense Ministry said Azerbaijani forces attacked at dawn its positions in Gegharkunik province bordering the Kelbajar district in Azerbaijan.
"The enemy is trying to improve its positions and create favorable conditions for making advances," the ministry said in a statement. Armenian army units are "carrying out combat tasks set for them," it said, adding that hostilities continued as of 8:30 a.m. local time.
Another statement released by the ministry shortly afterwards said the Azerbaijani attacks were repelled by 9:20 a.m. "The exchange of gunfire is continuing," it added.
Sources close to the Armenian military claimed that Azerbaijani troops initially seized one of its border posts in Gegharkunik. They said the post was recaptured by the Armenian side a couple of hours later.