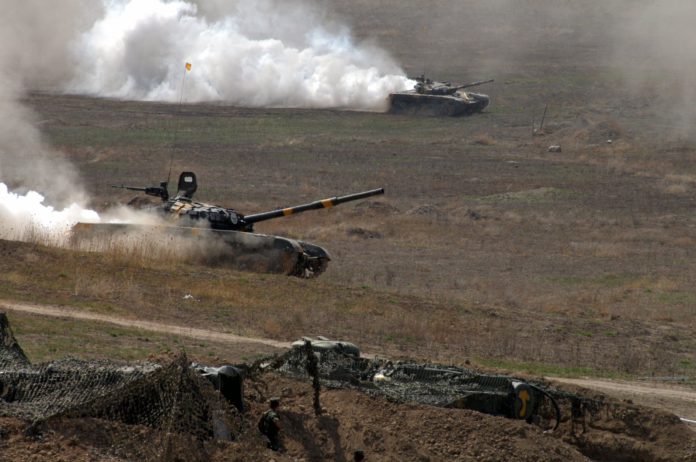 Azerbaijani forces used the "relative calm" on October 6, that occurred following the OSCE Minsk Group Co-Chairing countries' foreign ministerial statement, in order to regroup and launch a new attack from the northern and southern directions of the frontline, the Artsakh Defense Ministry said.
"The adversary's actions also posed dangers to the territory of the Islamic Republic of Iran. The Defense Army troops have neutralized the Azerbaijani military's all advancement attempts with powerful counterstrikes. Large numbers of Azerbaijani manpower, military hardware, artillery and other military equipment and ammunitions have been destroyed during the battles. The Defense Army units succeeded to significantly improve their own battle orders," the Artsakh Defense Ministry said.
"The Defense Army is confidently in control of the tactical-strategic situation and is ready for any kind of developments."
Azerbaijani forces attempted to advance and reinforce overnight October 6-7 in the south-eastern direction (off Jebrayil), but Artsakhi forces delivered precision artillery strikes at the adversary attacking units.
The Azerbaijani forces are amassing in large numbers directly along the length of the Artsakh-Iranian border from the Artsakhi side (along the Araks (Araxes) River) in an attempt to take cover by the border and advance. The Azeris seek to provoke Artsakh to open fire in the direction of Iran, the Armenian Defense Ministry warned earlier.