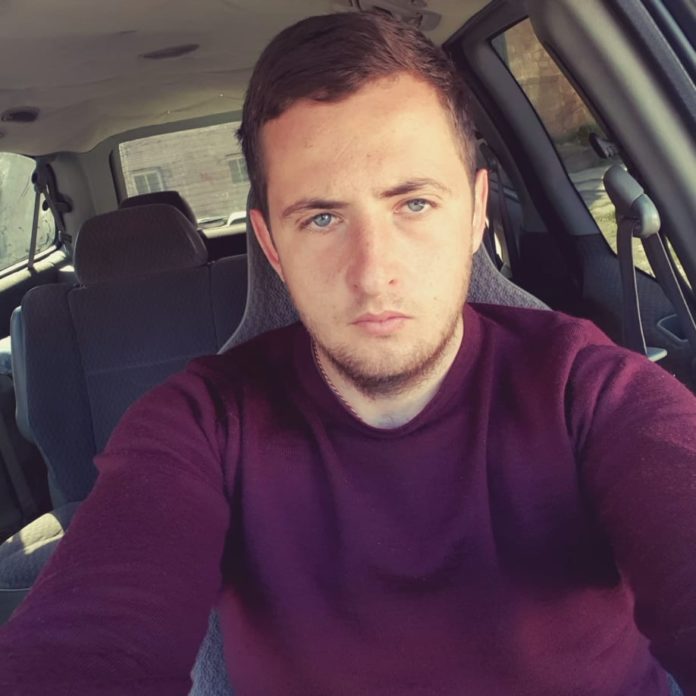 "A grenade exploded under unknown circumstances on the night of December 30-31, 2018"
On January 16, 2017, Smbat Torosyan was drafted into the Martuni military unit of the Artsakh Defense Army.
"My son has performed his military duties conscientiously, was respected and loved by many on the frontline, and has been honored as a junior sergeant, which made him even more responsible and cautious," Smbat's father, Zohrap, tells Forrights.
During the service, Smbat did not express any complains. His parents tell that Smbat is a quiet, secretive, loved, friendly and respected boy. He is the only male child in the house and everyone was eagerly awaiting his demobilization, but the unfortunate incident occurred about 20 days before demobilization, on the night of December 30-31, 2018, in the basement of the combat base.
"Garnik approached and asked for a cigarette. I looked, and I saw that it was not in my pants pocket. I remembered that it was in my jacket pocket. At the moment when I was trying to get the cigarettes from my jacket pocket… at that moment it exploded," recalls the former soldier.
The blast injured four servicemen, including Smbat, who suffered a most severe encephalic injury.
After learning of the incident, the commander of the regiment, Martun Tevanyan, who, with the captain of the squad, saw the situation of Smbat, instead of providing first aid, used the moment and demanded that Smbat blamed himself for the blast: "Devise something", said the commander, so that they—the commander and the squad captain could avoid responsibility.
Smbat was transferred to Stepanakert hospital after being taken to Muratsan hospital in Yerevan, where he underwent surgery. The mother tells us that the next day after a major surgery, Smbat was visited by senior lieutenant Grisha Khachatryan, who, unrecognized by his parents, approached Smbat, inquired about his health, and then began to inquire about the details of the incident.
The mother tells that during his 43 days in the hospital her son was constantly called and visited by various persons urging him to take the blame for avoiding further problems:
"You write down that you have done it, and we will drop the case"
Parents who have lost their rest and health, do not know whom to turn to in order to help their son. They demand a fair investigation.
"After the incident Grisha Khachatryan, returning to Karabakh, gave false testimony against Smbat. They want to blame the blast on my son: even a boiled chicken would laugh," the father said angrily.
A few days later, Askeran's forensic doctor also visited Smbat, demanding to show the injuries; upon seeing them and upon returning to Karabakh, he gave false information to Askeran's prosecutor that Smbat allegedly blamed himself for the explosion.
After regular visits by various officials, it turns out that Smbat, who asserts that he did not give any written explanations, surprisingly gains the status of an accused.
Parents hope that justice will nonetheless prevail, and demand that unjustified criminal proceedings be terminated:
"We demand a real, fair trial so that our innocent child is not harmed; we already know that everything around us is false; we have already been disappointed as much as humanly possible.
The Investigative Committee of the Republic of Armenia informed us that a criminal case has been instituted against the serviceman under Article 373 Part 1–Violation of Rules for Handling Substances and Materials, and with Part 2 of the Article 373 –the same act that negligently caused serious harm to human health or caused destruction of military equipment, or other grave consequences.
Azniv Siradeghyan