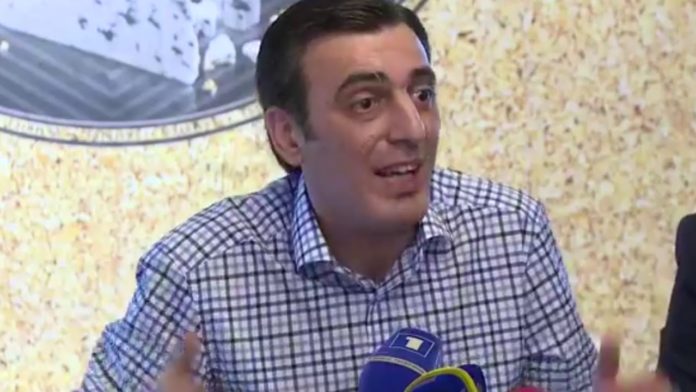 The State Revenue Committee (SRC) said on Thursday that it will likely bring more tax evasion charges against Armenia's leading food producing and exporting company whose official owner, Davit Ghazarian, was arrested earlier this week.
The SRC chief, Davit Ananian, also made clear that the Spayka's company's resulting financial troubles, which could adversely affect thousands of Armenian farmers, will not deter tax authorities from pressing the charges.
The SRC said last Friday that the Spayka company evaded over 7 billion drams ($14.4 million) in taxes in 2015 and early 2016. The accusations stem from large quantities of foodstuffs which were imported to Armenia by another company, Greenproduct. The SRC claims that Greenproduct is controlled by Spayka and that the latter rigged its customs documents to pay fewer taxes from those imports.
Ghazarian was quick to strongly deny any ownership links to Greenproduct. He said the SRC moved to arrest him after he refused to pay the alleged back taxes. The businessman was taken into custody on Monday amid street protests staged by hundreds of his employees.
Ananian said that the SRC is now scrutinizing Spayka's operations in 2016-2018 and will likely impose fresh tax penalties on the company. "I think [the 7 billion-dram fine] will rise because we have a seemingly criminal conduct that happened during a three-and-a-half year period and we have so far processed documents and done calculations covering … only around 30 percent of that period," he told reporters.