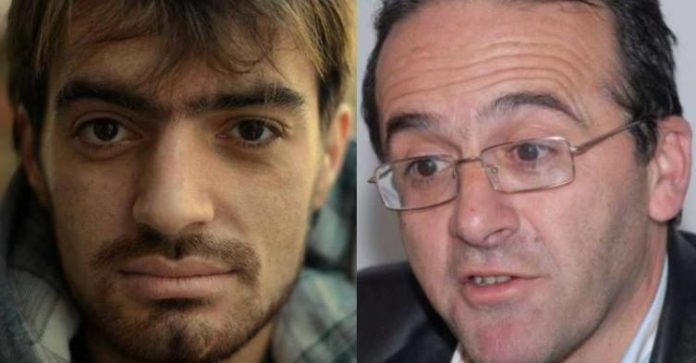 The right to freedom of association and assembly has been violated in the Republic of Armenia. The authorities did not fulfill their commitment to ensure safe and secure conduct of a Christian LGBT group who called for peaceful, safe and secure assembly, with no hostility or hatred.
This statement by Artur Sakunts on abolition of the LGBT forum caused discontent in a part of society. Hate speech and discrimination are widely used in discussions of the issue in social networks.
Human rights defender Artur Sakunts is more concerned for silence of the authorities than of raising noises.
"We have had this kind of manifestations, especially during the previous regime. We were convinced that they were not only guided but also supported. The authorities have changed now, we know that they do not sponsor these manifestations but, at the same time, keep silent about the threats, hatred, hostility and in general those who express such an attitude," says the human rights activist.
In his words, there are non-popular groups in the field of human rights protection. And there are people who have extremely bad attitude and hostility towards those groups.
"Human rights defenders should demonstrate principality to those groups too. It must be made understood that human rights are universal, indivisible and inalienable for any human being. I think the government understood that it has work to do in this field," says Sakunts.
He also was concerned with the statement of the police chief Valeri Osipyan saying that due to security they do not consider it appropriate to let the LGBT forum take place. "He publicly refused to fulfill his duties, by which he stated that the police cannot secure the safety of people in Armenia," adds Artur Sakunts.
The President of the Helsinki Association NGO Nina Karapetyants says that human rights defenders have exhibited exceptional and the only right position:
"A human rights defender cannot be guided by defending a group of people, ignoring the rights of others. If there is a law, there are rights, they concern everyone. Human rights defenders have definitely chosen the only right way to express their position. We recorded a
fact that very serious hate stream began to befall on human rights activists that has nothing more than emotional elements."
She mentions that our society needs tolerance. Therefore, we must be tolerant towards any group, whether they are religious, racial, or political.
"At all times, people should understand that even if the whole society rejects them, there should be people fighting for their rights. Being free from defamation, not being dependent on everyone's opinion is really important and guarantees every citizen of Armenia to be free of persecution, torture and human rights violations," said Nina Karapetyan.
Let us remind that SOS program director Hayk Barseghyan touched upon the photos of Asya Khachatryan and her Azeri friend and their critics in live broadcast.
"If the enemy shoots at you at the border, please, you too go ahead and you shoot and kill, but do not hate," Hayk Barseghyan said. At the same time, he noted that any person has the right to make friends with whomever he/she wishes. "I want to have normal relations with Azeris, visit their homes, eat food and communicate with them and I want the Azeris to come to my house too. I want the nations to be friends, not enemies, "Hayk Barseghyan said.
Human rights activist Artur Sakunts notes that there is a layer of people in the society who are not tolerant. He reminds that first lady Anna Hakobyan delivered a message to the Azeris, but there was no such response.
After Hayk Barseghyan's announcement there were many publications, discrediting statements toward his father Levon Barseghyan, President of the Journalists Club of Gyumri. They remembered that the "Asparez" club had provided place for the Azerbaijani film festival in Gyumri.
"My father is a very free man and he is for freedom of speech. When the Azerbaijani films were shown in the office, they [the father and the Journalists Club members] were called traitors of the nation," said Hayk Barseghyan.
Both Hayk Barseghyan and Arthur Sakunts are going to legally struggle to restore their good reputation.
Susanna Poghosyan